Weibel PTO Newsflash - 9/15/2015
School Website: www.fmtusd.org/weibel
School Phone: 510-651-6958
Principal: Catherine Strommen (x47102) cstrommen@fremont.k12.ca.us
Secretary: Dora Vasquez (x47101) dvasquez@fremont.k12.ca.us

PTO Website: www.weibelpto.org
Room Group Email support/requests: tech@weibelpto.org
Send Announcements for Future Newsflash: info@weibelpto.org
Facebook Group (parent organized for misc. Q&A, announcements,... - not associated with school): "Weibel Elementary School"

UPCOMING WEIBEL EVENTS
UPCOMING WEIBEL EVENTS
MONDAY Nov 16 - 3:00-4:00pm - Basketball Tryouts - 6th Gr BOYS
TUESDAY Nov 17 - All Day Weibel Fundraiser @ The Kebab Shop Fremont
WED-THUR Nov - 18-20 - Grades 1-6 Early Release - Parent/Teacher Conferences
Nov 23-27 - Fall Break - NO SCHOOL
Nov 30 - Return to School
Dec 1 - Dec 4 - 6th Grade Science Camp  (NOTE: Principal's Newsletter has wrong date)
Early release and holiday schedules can be found at:
Weibel Bell Schedule: http://fmtusd.org/domain/1842
FUSD Online Calendar, Board Mtgs : http://fmtusd.org/Page/2
FUSD 2015-16 Instructional Calendar:
http://fmtusd.org/cms/lib04/CA01000848/Centricity/Domain/10/B.W_Adjusted_8.30.15for_website.pdf
SCHOOL / PTO ANNOUNCEMENTS (Community announcements below)
Do you work at:  GOOGLE?  SAMSUNG?  DELL?  ACER?  ASUS?  HP?  TOSHIBA?
Principals Nov Newsletter Posted
Buy Weibel Wildcat Wear
FUSD Spelling Bee will be hosted by Weibel - Volunteers Needed
Noon Supervisors Needed - Paid positions (PTO will reimburse for TB test and fingerprinting)
Do you work at:  GOOGLE?  SAMSUNG?  DELL?  ACER?  ASUS?  HP?  TOSHIBA?  LOGITECH?
This year, the PTO will purchase many new Chromebooks for Weibel classrooms. We are looking for contacts at these companies who make Chromebooks to see what options the PTO has in getting donations or deep discounts from these companies.  The PTO also needs to get new wireless keyboards and mice for the computer lab, hence, LOGITECH :-)
Please email tech@weibelpto.org if you can introduce us to people responsible for educational program purchases and/or donations at these companies.  We'd like to get them on campus before the new year.
Principal's November Newsletter posted 
http://www.fremont.k12.ca.us/site/default.aspx?pageid=6070

In the Newsletter

- Rainy Day Procedures
- Spelling Bee @ Weibel - Details
- Basketball Team Tryouts for 5th and 6th Grade Boys and Girls
- etc...

Buy Weibel Wildcat Wear 
Cold weather is here, need a sweatshirt - t-shirt? We have sizes from Youth S to Adult XL. Sweatshirt $20 T-shirt $10 Or get both at $25! While stock lasts! Hurry!!!! Sweatshirts   size ( qty left ): Youth  S(4)  M(15)  L(8) Adult  M(5)  L(7)
For orders and more questions, contact:  Yvonne: yvonne_ho@iwgh.com
T-shirt Sizes
Youth Small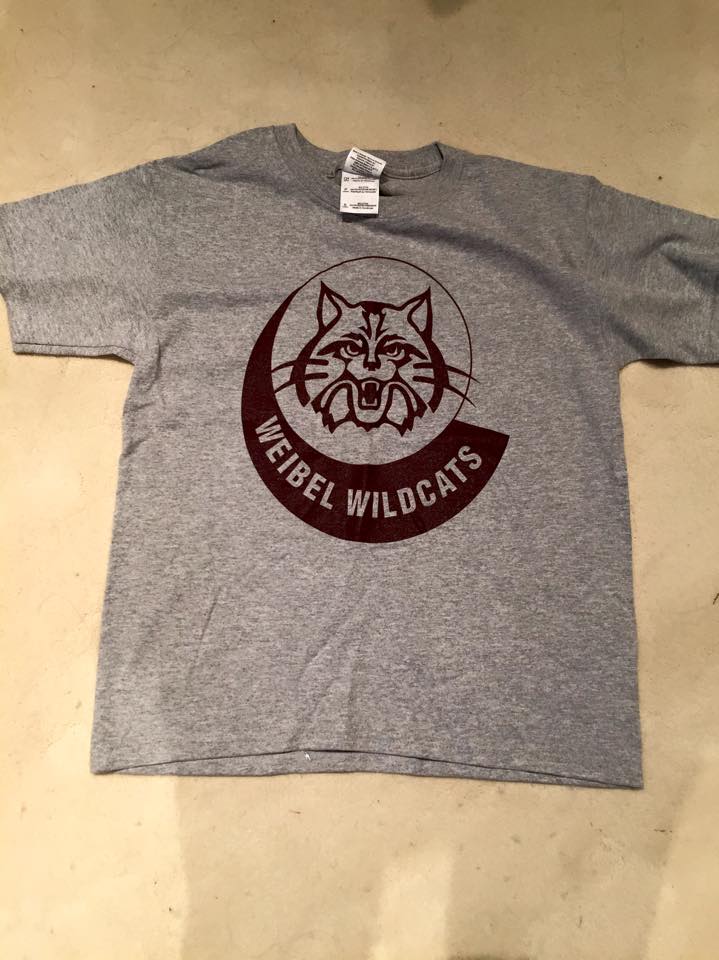 Youth Medium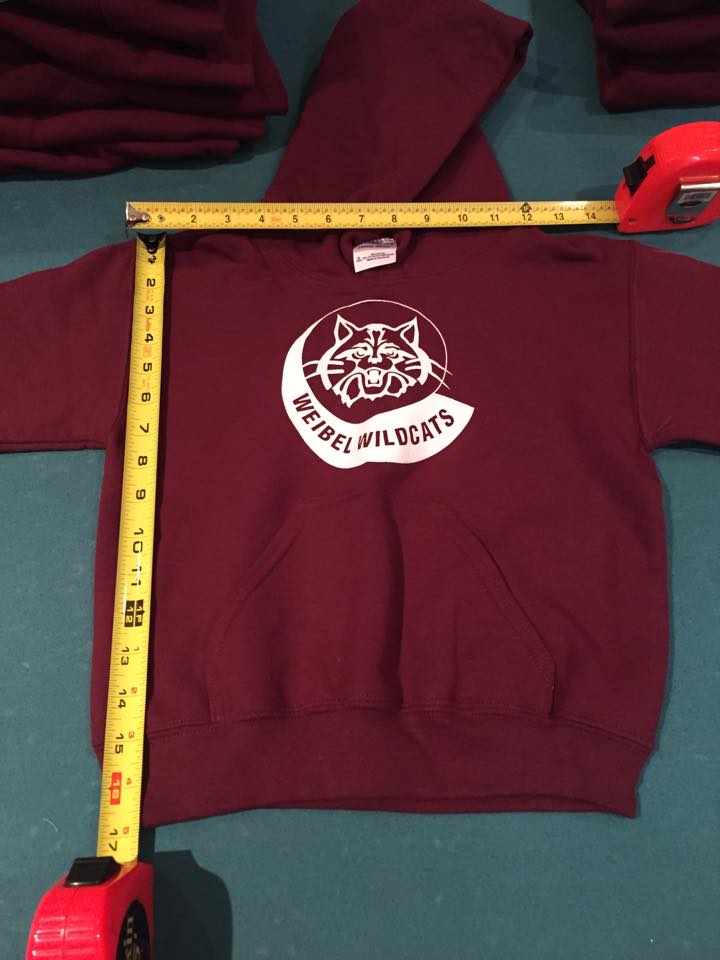 Youth Large

Adult Medium

Adult Large

Adult XL