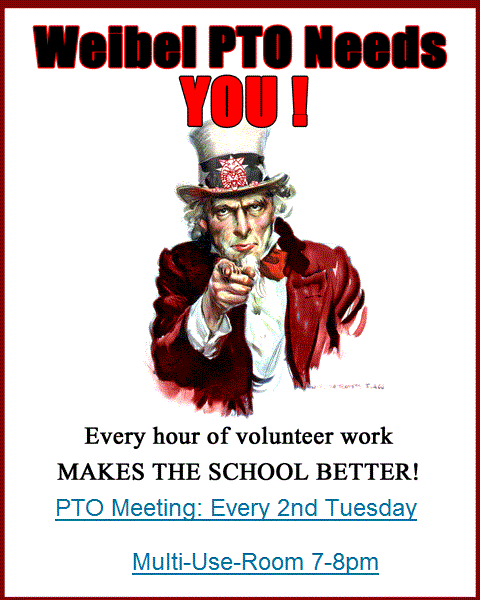 Weibel Elementary PTO Meeting - Minutes
Weibel Elementary Multi-Use Room
March 15, 2017
Attendees
| | | | |
| --- | --- | --- | --- |
| Wendy McCormack-Sison | Prashant Jain | Yogesh Agrawal | Fahria Khan |
| Catherine Strommen | Romil Khansaheb | Christina Lee | Reshu Goyal |
| Mini Bhardwaj | Nadia Khan | | |
Minutes
7:00pm meeting called to order
Motion to approve February meeting minutes-approved.
New Business
IHS students presented their project for beautifying the school with sweet pea shrubs under the Weibel School Sign. Asked PTO for funds- about $57. PTO can provide from Garden fund.
Announcements
FUSD $1215.36 bill for math olympiad tournament on March 25th.
Going over PTO board 2017-2018 slate of nominees. Open positions: Teacher treasurer
Rob will file for re-instatement for PTO non-profit status.
Wendy gave update on projector project. May need more budget for 3 more projectors.
Book fair did very well- $15,000 in revenue.
Open House is May 2nd, 5-6pm.
Prinicipal's announcements
Science Olympiad did very well, 3rd overall in our region.
Odyssey of the Mind: one 3rd grade team is going forward to state level. One 4th grade team came in 3rd place.
Chess team won 1st place and tied 1st in K-3 division.
Shreya Anand went to science fair from 6th grade and won 2nd place at FUSD science fair
Crepe Myrtle trees at Weibel died. Mrs.Strommen would like to replace these. Reagan's nursery $59 for a tree.
Lots of maintenance issues at the school. FUSD under budget- talks of teacher cuts and increasing class sizes.
Additional Comments
Reshu Goyal and Mini Bhardwaj talked about Odyssey of the Mind. Weibel had a big presence at the competition with 8 teams. Asking for pto sponsorship/help to use MUR to showcase this year's team performances for Weibel community. They will talk to Dora about dates MUR is available. Prashant will fill permit form for FUSD.
Adjournment- Next meeting will be on Tuesday March 15th.